Meet with Christopher Kata at "10th Annual SCOPE Summit 2019″at Booth 100 on February 18th – 21st 2019
Meet with Christopher Kata, Director of Sales & Marketing on February 18th — 21st 2019 at the 10th Annual SCOPE Summit 2019 at Booth #100!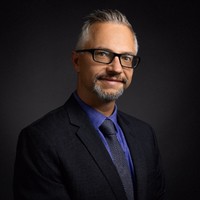 Christopher Kata, Director of Sales & Marketing
905 999-1957
[email protected]
When: February 18th — 21st 2019
Booth: #100
Where: Hyatt Regency Orlando, 9801 International Drive, Orlando, FL 32819
Registration: https://www.scopesummit.com
10th SCOPE Summit 2019
Celebrating its 10th successful year, SCOPE Summit 2019 takes place February 18-21 in Orlando, FL. Over the course of four stimulating days of in-depth discussions in 19 different conferences, 3 plenary keynote sessions, and the ever-popular interactive breakout discussions, the programming focuses on advances and innovative solutions in all aspects of clinical trial planning, management and operations, including: Site Selection and Management, Patient Engagement, Recruitment and Retention, Protocol Optimization, Feasibility, Data Strategy & Analytics, Artificial Intelligence (AI), Sensors and Wearables, Project Management, Outsourcing, Forecasting, Budgeting and Contracting, Quality (QbD) in Trial Conduct, Risk-Based Monitoring, Post-Marketing Studies, Observational Research, Clinical Biomarker Strategy, Clinical Supply Chain, Precision Medicine, and Biospecimens and Central Lab Solutions.
SCOPE attracted 1,700 leaders in clinical operations and research in 2018 and each of our conference tracks will feature best practice case studies relevant to clinical operations experts and those new to the field.
Discover What Sets TrialStat Apart From Ordinary Data Management
Click the image or button below to explore our interactive infographic which illustrates the comprehensive and unique capabilities of the TrialStat eClinical Suite.
From rapid database build through database lock, we deliver consistent quality on-time and on-budget. Ready to upgrade your eClinical toolkit?