We're Supporting COVID-19 Research
In times of crisis we all need to step up and help. Effective immediately, we are offering TrialStat's eClinical Platform and Data Analytics Portal at discounted rates to researchers working on solutions related to COVID-19. With a focus on ease of use, speed of implementation, and real-time data analytics, TrialStat's data capture suite enables fast study start up and ensures all stakeholders have relevant, customized, timely insight into all aspects of study data and areas of risk or potential delays. We welcome the opportunity to collaborate with our industry colleagues on the path to treatments or cures – please contact covid19@trialstat.com to learn more about this program.
From the entire TrialStat team, we wish you and yours good health as our industry and our communities work together to navigate this outbreak over the coming weeks and months. Thank you for #StayingHome and #FlatteningTheCurve!
Our Latest COVID-19 Research News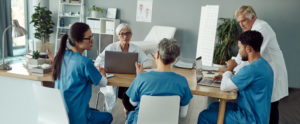 Excerpt from the article: "More than a dozen drug firms in Massachusetts are urgently searching for a medicine to treat COVID-19, but the most potent therapy may not end up being a single medication. Instead, medical experts say, the most effective way to battle the disease will likely be a combination of drugs taken together.…
Read More

→
From rapid database build through database lock, we deliver consistent quality on-time and on-budget. Ready to upgrade your eClinical toolkit?