Monthly Webinars, Virtual Networking Events & In Person Meetings!
Monthly Events, Webinars and Industry Meetings
Thank you for checking out our monthly meet up, webinars and industry meetings page!
Each month the TrialStat team hosts both a webinar and our monthly "Ask Us Anything in Clinical Research" evening networking meetup. Bringing you timely and valuable information is just part of what our team does on a regular basis.
We encourage you to browse through and register for our upcoming events, have a look at the past recorded sessions below, and let us know if your attending any of our Industry Tradeshows / Meetings. We would love to meet with you in person!
We look forward to seeing you soon in one of our events!
Warm Regards,
The TrialStat Team
Christopher Kata
Director, Sales & Marketing
Heather Williams
Head, Project Management
Upcoming Industry Tradeshows
DDW - Digestive Disease Week May 21st - 24th 2022
Join Christopher Kata, and the TrialStat Team for an exciting time networking and learning at DDW! Reach out to Christopher Kata to arrange a time to meet in person! Christopher can be reached at [email protected] or 905 999-1957.
DIA 2022 | June 19th - 23rd 2022
Join Christopher Kata, and the TrialStat team at the upcoming DIA Annual Conference. It's exciting for us all to have our iconic industry meetings returning to in person events once again. We're looking forward to exhibiting and networking with all of you! Follow the link below to find out more and register for DIA! We're looking forward to meeting with you all in person.
SCDM Global Conference | September 11th - 14th 2022
Join Christopher Kata, and the TrialStat team at the upcoming SCDM conference in San Antonio, Texas! We're looking forward to exhibiting in person once again, and can't wait to see you all there. To find out more, and register for the flagship event, follow the link below!
AUA - Monthly Virtual Networking Meeting
Watch Our Past Webinars, Videos and Ask Us Anything Meetings: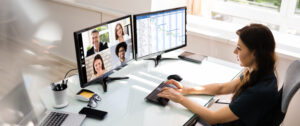 On May 25th, 2021 TrialStat's very own Christopher Kata, and Heather Williams hosted an incredible webinar with our guest Speaker John Amrhein, VP of McDougall Scientific. John presented his perspective on "Accelerating Trials Through Innovative Clinical Trial Designs" and taking questions from our live audience! Download the Slide Deck, and Watch The Webinar Recording On…
Read More
Request Your Personalized Demo. Our Clinical Team will organize a tailored demonstration of TrialStat based on your specific study requirements. You'll see first hand how TrialStats unified features, blazing speed, configurable features and comprehensive functionality will help you run more efficient and cost effective studies.