Register for our upcoming "How Using Statisticians Early Plays A Crucial Role In Optimizing Clinical Trials" virtual networking meeting!
Our April virtual networking meeting is next week!
Join Heather and Christopher, and their guest, John Amrhein from McDougall Scientific on April 21st, 8 pm EST for this exciting discussion on the crucial need to involve statisticians early in the clinical trial design process!
To register for your complimentary ticket, click the image or button below: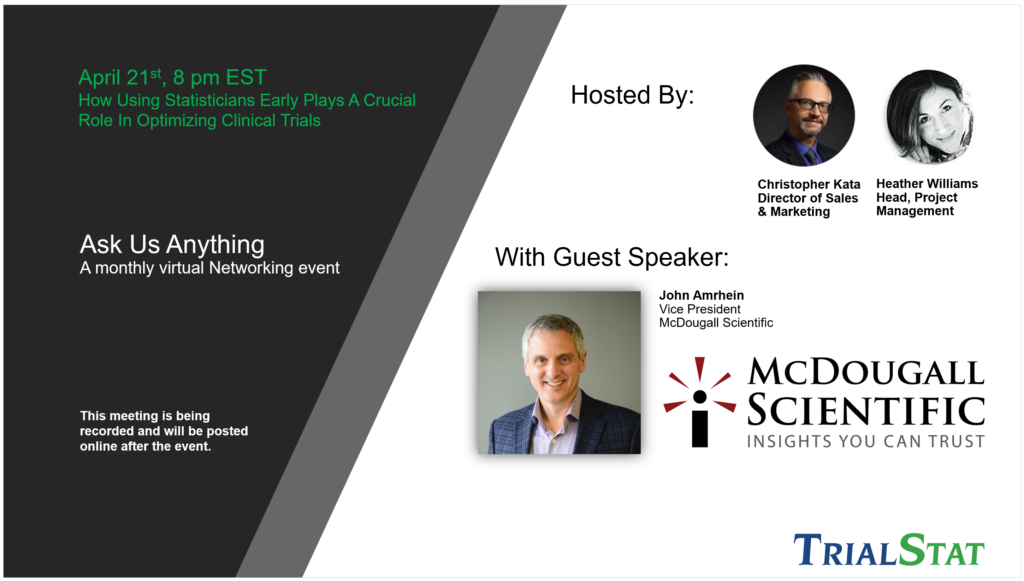 Discover What Sets TrialStat Apart From Ordinary EDC Platforms
Click the image or button below to explore our eClinical Suite Platform and discover what sets TrialStat apart from competing EDC platforms.
From rapid database build through database lock, we deliver consistent quality on-time and on-budget. Ready to upgrade your eClinical toolkit?