Meet with Christopher Kata, Director of Sales & Marketing on March 26th & 27th 2019 at Outsourcing in Clinical Trials South East in North Carolina !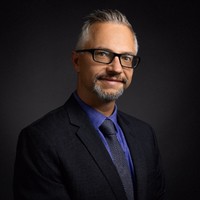 Christopher Kata, Director of Sales & Marketing
905 999-1957
ckata@trialstat.com
When: March 26th & 27th 2019
Where: Sheraton Imperial Hotel and Convention Center, 4700 Emperor Blvd, Durham, NC 27703.
Registration: http://www.arena-international.com/oct-southeast/
Outsourcing in Clinical Trials Southeast 2019 North Carolina
This year's Outsourcing in Clinical Trials Southeast event builds on last year's incredibly successful conference, which will be returning to North Carolina with the aim of supporting trial sponsors and solution providers in the RTP and neighboring regions.
Our 2019 event boasts a brand new Clinical Trial Technology & Innovation afternoon on Day 1; which will include interactive discussions on AI in drug development, the use of ePRO in clinical trials and whether social media tools and apps will be the future for patient recruitment.
Through a variety of interactive session formats, we will discuss the common challenges faced within outsourcing and clinical operations and how we can think creatively to overcome them. The event will allow attendees to gain practical take-aways that they can apply to their own clinical trials.
We will be hearing from the likes of Bavarian Nordic, UCB, Altavant Sciences, Arbutus Biopharma and G1 Therapeutics. The RTP Foundation will also give a talk on their innovative work supporting the biopharma industry.
With over 19 different companies showcasing their latest case studies and developments our 8th edition will be a must-attend.