TrialStat invites clinical operations leaders and researchers to join them at this year's SCOPE Summit to explore the latest advances in data management technology
Montreal-based TrialStat Solutions Inc., a trusted provider of eClinical technology solutions, will be exhibiting at this year's Summit for Clinical Operations Executives (SCOPE) in Orlando, FL from February 18-21.
Christopher Kata, Director, Sales and Marketing, will be conducting demonstrations of TrialStat's flexible, leading-edge technology built for the needs of today's life sciences companies. Join Christopher at Booth #100 and explore how TrialStat EDC, an innovative, game-changing suite of clinical trial management tools, enables busy teams to manage clinical data easier and faster while increasing quality and compliance.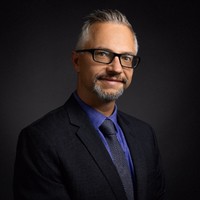 "We understand that clinical operations professionals have many choices in the marketplace, and it can be challenging to find the right solution to meet all of their technical needs while remaining easy to use, fast to configure, and – of course – economical," said Christopher Kata.
"TrialStat's solutions are proven, cost-effective, implemented within 2-4 weeks, and clients love TrialStat's analytics portal that offers quick access to real-time data across all facets of their studies," continued Mr. Kata. "We are excited to demonstrate TrialStat EDC and its integrated features such as IWRS, Medical Coding, ePRO, CTMS, Imaging, and Analytics, at SCOPE this year. Please come say hello at Booth #100!"
With over 500 studies completed on the platform to date, TrialStat EDC meets the needs of users across all study phases including pilot and proof of concept studies, Phase I-IV studies, as well as medical device and diagnostic studies. TrialStat EDC offers robust reporting and metrics across a single study, a program, or your entire research portfolio – providing all stakeholders relevant, customized, real-time insight into all aspects of study data and highlighting areas of risk or potential delays.
To book a time to meet with Christopher Kata to discuss your upcoming study needs, or to schedule a demonstration of TrialStat's eClinical platform, please contact:
Christopher Kata, Director of Sales & Marketing
905 999-1957
[email protected]
About SCOPE
Celebrating its 10th successful year, SCOPE Summit 2019 takes place February 18-21 in Orlando, FL. Over the course of four stimulating days of in-depth discussions in 19 different conferences, 3 plenary keynote sessions, and the ever-popular interactive breakout discussions, the programming focuses on advances and innovative solutions in all aspects of clinical trial planning, management and operations, including: Site Selection and Management, Patient Engagement, Recruitment and Retention, Protocol Optimization, Feasibility, Data Strategy & Analytics, Artificial Intelligence (AI), Sensors and Wearables, Project Management, Outsourcing, Forecasting, Budgeting and Contracting, Quality (QbD) in Trial Conduct, Risk-Based Monitoring, Post-Marketing Studies, Observational Research, Clinical Biomarker Strategy, Clinical Supply Chain, Precision Medicine, and Biospecimens and Central Lab Solutions.
SCOPE attracted 1,700 leaders in clinical operations and research in 2018 and each of our conference tracks will feature best practice case studies relevant to clinical operations experts and those new to the field. For more information about this event, please visit https://www.scopesummit.com
Discover What Sets TrialStat Apart From Ordinary EDC Platforms
Click the image or button below to explore our eClinical Suite Platform and discover what sets TrialStat apart from competing EDC platforms.
From rapid database build through database lock, we deliver consistent quality on-time and on-budget. Ready to upgrade your eClinical toolkit?