Meet with Christopher Kata at DeviceTalks West 2018 December 11th & 12th!
Meet with Christopher Kata, Director of Sales & Marketing on December 11th & 12th 2018 DEVICETALKS West !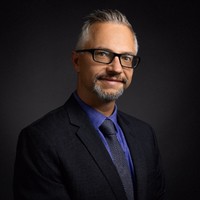 Christopher Kata, Director of Sales & Marketing
905 999-1957
[email protected]
When: December 11th & 12th 9:00 am – 5:30 pm
Where: HILTON ORANGE COUNTY / COSTA MESA, 3050 Bristol St, Costa Mesa, CA 92626
Registration: https://west.devicetalks.com/
2018 DEVICETALKS West
DeviceTalks is an industry-leading event series for medical technology professionals, designed to amplify the stories behind life-saving technologies and provide exclusive insight into the world of medical devices.
The program takes place annually in the Twin Cities, Boston, and Orange County and features world-class keynote and plenary panels; technology sessions; an expo floor comprised of leading medtech companies and networking lunches, dinners, and receptions with the best of the best in the industry.
DeviceTalks is hosted by MassDevice.com, the online journal of record for the medical device industry, which provides hour-to-hour coverage of the devices that save lives, the people behind them and the burgeoning trends and developments within the industry.
Photo by Spencer Backman on Unsplash
From rapid database build through database lock, we deliver consistent quality on-time and on-budget. Ready to upgrade your eClinical toolkit?