Meet with Christopher Kata in Tampa, Florida August 19th – 21st.
Meet with Christopher Kata, Director of Sales & Marketing on August 19th – 21st, 2019 in Tampa, Florida!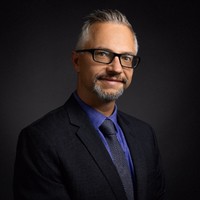 Christopher Kata, Director of Sales & Marketing
905 999-1957
[email protected]
When: August 19th to 21st 2019
Where: Tampa, Florida
Christopher Kata is in Tampa for meetings all three days and has some availability for additional meetings.
If you're interested in having a face to face Executive Briefing on the Top Trends impacting how Sponsors design and run their clinical trials over the next 24-36 months you can book a time directly with Christopher by either email or phone 905 999-1957.
Discover What Sets TrialStat Apart From Ordinary Data Management
Click the image or button below to explore our interactive infographic which illustrates the comprehensive and unique capabilities of the TrialStat eClinical Suite.
From rapid database build through database lock, we deliver consistent quality on-time and on-budget. Ready to upgrade your eClinical toolkit?