Meet with Christopher Kata virtually during "SCDM 2020" September 13th to 16th!
Christopher Kata and the TrialStat team are exhibiting virtually at this years SCDM meeting on September 13th through the 16th.
If you're attending be sure to to reach out to Christopher to schedule a one on meeting. You can also catch our video Pitch Presentation, and Product Showcase, or visit our Virtual Booth to learn more about TrialStat and for chances to win prizes!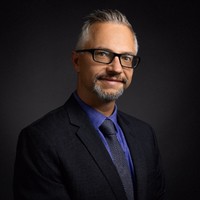 Christopher Kata, Director of Sales & Marketing
905 999-1957
[email protected]
When: September 13th to 16th
Registration: https://scdm2020.org/
Discover What Sets TrialStat Apart From Ordinary EDC Platforms
Click the image or button below to explore our eClinical Suite Platform and discover what sets TrialStat apart from competing EDC platforms.
From rapid database build through database lock, we deliver consistent quality on-time and on-budget. Ready to upgrade your eClinical toolkit?