Meet with Christopher Kata at "DIA 2019" in Booth # 2633 on June 23rd – 27th in San Diego, CA
Meet with Christopher Kata, Director of Sales & Marketing on June 23rd – 27th 2019 at "DIA 2019" Booth # 2633 in San Deigo CA!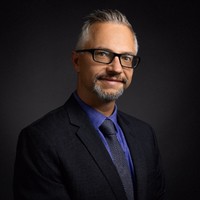 Christopher Kata, Director of Sales & Marketing
905 999-1957
[email protected]
When: June 23rd – 27th 2019
Where: Booth # 2633 San Deigo Convention Center, 111 W Harbor Drive, San Deigo, CA 92101.
Registration: https://www.diaglobal.org/Flagship/DIA-2019
DIA 2019 San Deigo, CA
DIA, founded as the Drug Information Association, has provided a global, yet neutral stage, for collaboration to address healthcare challenges for more than 50 years. DIA's Global Annual Meeting (DIA 2019) gathers stakeholders from across the world to openly knowledge share, generating insights beyond boundaries to advance innovation in healthcare product development and lifecycle management globally.
Everyone passionate about working at the global intersection of science, healthcare, and regulation come together at DIA. No barriers, just dialogue among thought leaders and regulators who may not otherwise connect.
As the largest, longest-running event in the life sciences industry, this gathering is designed to foster the international exchange of actionable insights to improve health globally through the advancement of lifesaving medicines and technologies. The DIA 2019 Global Annual Meeting will host thousands of professionals in the pharmaceutical, biotechnology, and medical device communities from more than 50 countries around the globe and 400+ exhibiting companies.
The goal of the DIA 2019 Global Annual Meeting is to provide you and your team with a rare opportunity to build on what you already know in the development of new therapies and accelerate efforts to enhance health and well-being.
There is no other event like DIA 2019.
Discover What Sets TrialStat Apart From Ordinary Data Management
Click the image or button below to explore our interactive infographic which illustrates the comprehensive and unique capabilities of the TrialStat eClinical Suite.
From rapid database build through database lock, we deliver consistent quality on-time and on-budget. Ready to upgrade your eClinical toolkit?