Meet with Christopher Kata in San Diego March 3rd to 4th!
Meet with Christopher Kata, Director of Sales and Marketing March 3rd to 4th, San Diego, California. Christopher is in town for client meetings and has availability for additional meetings.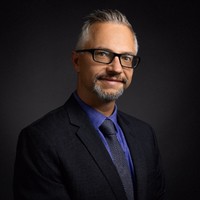 Christopher Kata, Director of Sales & Marketing
905 999-1957
[email protected]
Arrange to meet in person and learn how TrialStat is leading way in innovative, interoperable Electronic Data Capture (Data Management) platforms. Learn how you can take advantage of a unified platform coupled with Machine Learning and advanced clinical analytics.
Reach out to Christopher by either email or phone 905 999-1957 to arrange a time to meet in person.
Discover What Sets TrialStat Apart From Ordinary Data Management
Click the image or button below to explore our interactive infographic which illustrates the comprehensive and unique capabilities of the TrialStat eClinical Suite.
From rapid database build through database lock, we deliver consistent quality on-time and on-budget. Ready to upgrade your eClinical toolkit?