Thank you again to all the attendees and organizers at SCOPE Summit for making the conference a huge success!
We met incredible researchers, partners, and solution providers at the event, and thanks to our on the ground team Christopher Kata, Heather Williams, and Chris Hamelin, we were able to engage with them using our recently released eClinical Technology interoperability diagram that maps out TrialStat's innovative advances in Trial Management Technology, Vendor Neutral Imaging Archive, Clinical Data Warehouse, Machine Learning, AI, and 3rd party eClinincal Software Integration.
This game-changing approach to study execution was exceptionally well received and we're excited for the growth of the platform and how it's shaping the future of our clients Clinical Strategy!
Have questions about how this new paradigm in data management technology could work for your next study? Contact us by phone, email, or social media and share your questions with us!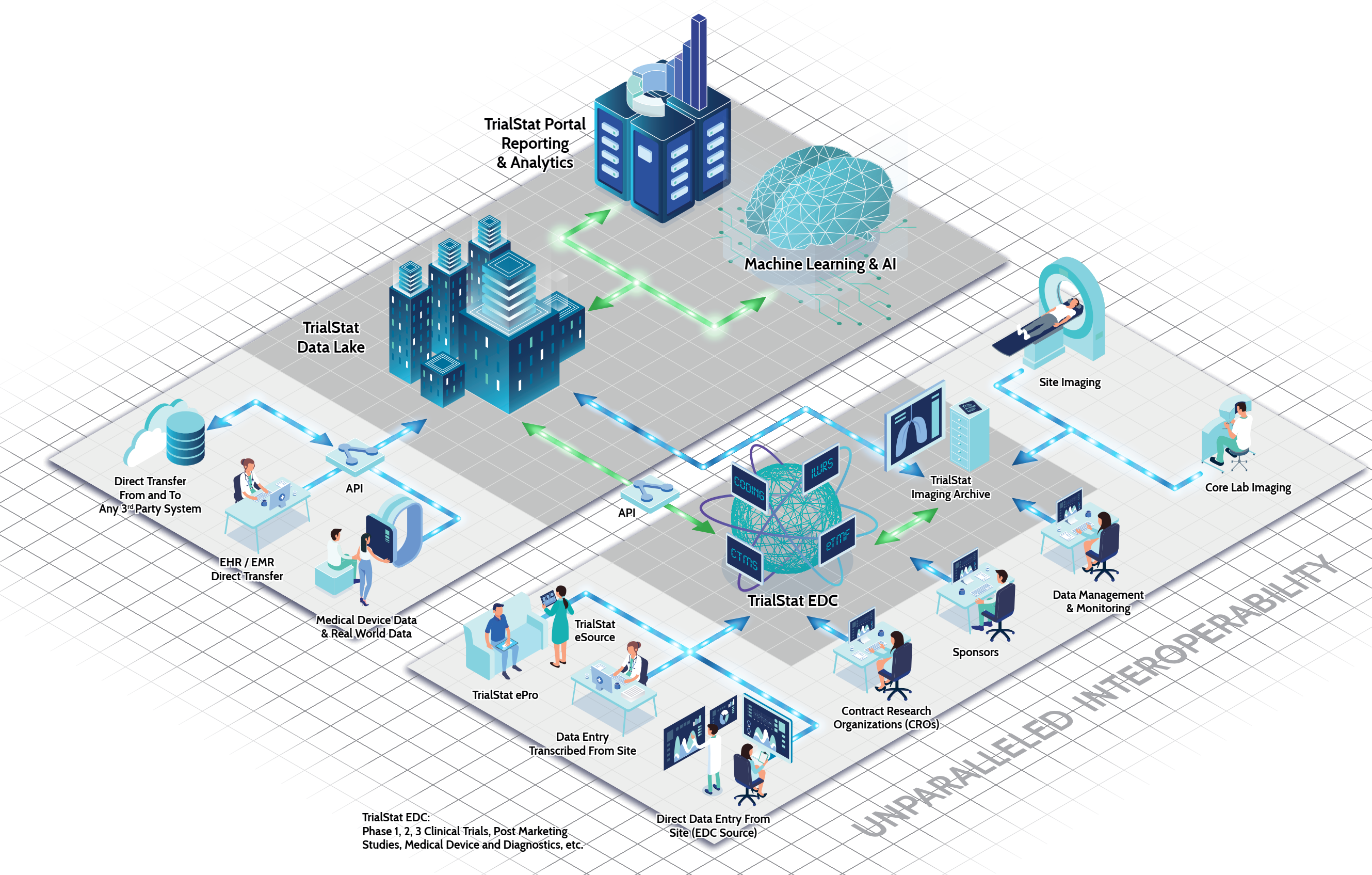 Christopher Kata, Director of Sales & Marketing
905 999-1957
[email protected]
Event: SCOPE – Summit for Clinical Operations Executives
When: February 18th – 21st, 2020
Where: Booth # 701 – Hyatt Regency Orlando, Orlando, FL
Register: https://www.scopesummit.com/
Discover What Sets TrialStat Apart From Ordinary Data Management
Click the image or button below to explore our interactive infographic which illustrates the comprehensive and unique capabilities of the TrialStat eClinical Suite.
From rapid database build through database lock, we deliver consistent quality on-time and on-budget. Ready to upgrade your eClinical toolkit?