Meet with Christopher Kata during DIA 2021 Virtual Meeting on June 27 – July 1st
Meet with Christopher Kata, Director of Sales & Marketing on June 27 – July 1st!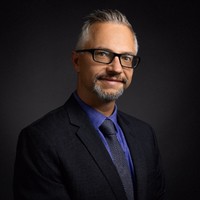 Christopher Kata, Director of Sales & Marketing
905 999-1957
[email protected]
When: June 27th – July 1st 2021
Where: It's Virtual!
Registration: https://www.diaglobal.org/en/cart
Recognizing and adapting to a new era of global change and uncertainty, DIA's key tenets remain unchanged.
Patients are our story, we seek to understand, collaboration is the skill we hone—and this collaboration must cross organizations, decades, languages, and boundaries to have true global impact.
The DIA 2021 Global Annual Meeting pushes beyond walls and borders. It is collaboration without boundaries, and we want you to join us and play a key role in building the framework of the future—making connections, gaining skills and insights, and advancing science to improve global health.
Discover What Sets TrialStat Apart From Ordinary Data Management
Click the image or button below to explore our interactive infographic which illustrates the comprehensive and unique capabilities of the TrialStat eClinical Suite.
From rapid database build through database lock, we deliver consistent quality on-time and on-budget. Ready to upgrade your eClinical toolkit?