Schedule your personalized live demo with Christopher Kata and the TrialStat team during "DPHARM" September 20th to 22nd!
Christopher Kata and the TrialStat team are exhibiting at this years DPHARM meeting on September 20th through the 22nd in booth #57.
If you're attending be sure to to reach out to Christopher to schedule a one on meeting or just drop by booth #57 at your convenience! We're looking forward to providing live, personalized demonstrations of our eClinical Suite.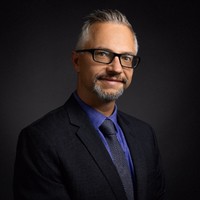 Christopher Kata, Director of Sales & Marketing
905 999-1957
[email protected]
When: September 20th to 22nd
Registration: Register now – SCDM 2023
---
Your eClinical Technology Should Adapt To Your Protocol
You should not have to compromise your study design simply because your eClinical Technology does not support your unique study requirements.
At TrialStat we do things differently. We believe that you should not have to compromise and to make that a reality, we specialize in Custom Validated Development. Whether it's a small change in workflow, a special randomization methodology, integration with a medical device, or development of an entire custom module. We have the experience and regulatory expertise to make this happen.
In many cases, we also cover the development costs and ensure it is ready for your study.
With full service, flexible, and cost-effective Study Development services across all phases of clinical research, as well as custom technology implementations, integrations and custom features.
TrialStat is your trusted partner in custom development and integration projects.
Experienced developers provide collaborative support on your specific technology needs
Compliant with all regulatory requirements such as 21 CFR Part 11, HIPAA, GDPR, and including Master Validation Packages / Plans
Detailed knowledge of technology advancements and system integration requirements ensures no wasted time or effort at scoping or during execution, reducing overall project costs
If you have unique study requirements and are in need of a partner that is willing and able to work with you, then call us today and schedule an exploratory meeting with our solution experts.
Discover What Sets TrialStat Apart From Ordinary EDC Platforms
Click the image or button below to explore our eClinical Suite Platform and discover what sets TrialStat apart from competing EDC platforms.
From rapid database build through database lock, we deliver consistent quality on-time and on-budget. Ready to upgrade your eClinical toolkit?